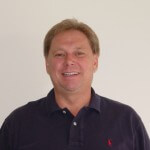 Hello, I am Bob Willoughby.
I live in Laurel Delaware with my awesome wife Margo. We have 4 children who are all on their own, and 5 grandchildren.
I photographed weddings for over 25 years and also worked at UPS. I love to carve decoys, restore antiques (especially old trunks), hunt, vacation, do landscaping in my yard, and work on the computer.
I have been building web sites since 2003. Of course things were different back then. I have seen a lot of changes! But I really feel that starting that long ago and using the older systems, made me a better webmaster. I am also a bit of a nonconformist. So my style may be a little unique, but I like to think that it is "honest"and a little more "creative".
I have learned a lot and am still learning. I have always had a passion for whatever I do. And I think that gives me the "edge". I am a "one man show" so if you call or email you will be talking with the one person who does it all. Saves a lot of frustration!!! And the best part is that it saves money. You don't have to pay for a lot of people who don't do much! There is no reason why your web design can't be affordable and inexpensive, but make you money and give you the online presence that you need in today's highly competitive world!
I hope to be working with you real soon!
Enjoy the day,